I got these guys just before christmas and they have grown to more than a inch. I really enjoy watching them. They move faster than you would think.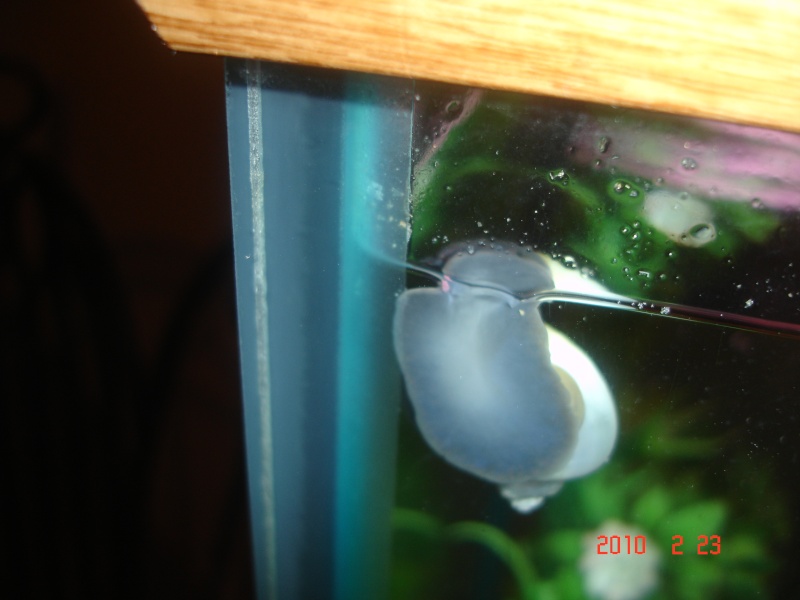 This is a pic of one of my snails at feeding time using it's "foot" as a syphon to send particles right into it's mouth. They are awesome!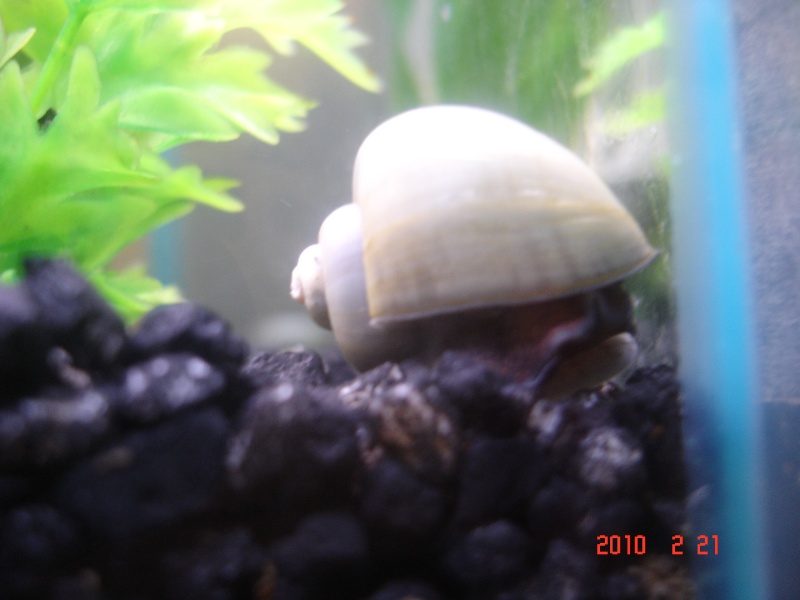 This snail looks white but the camera washed it out. I love watching them and the angels....great fun!