I down graded to a 75 gallon tank to regain some space in my bedroom. And i already miss the 120

But here is a pic of the tank before i finished the canopy with built in lights.
Here i redid some of the rock and placed my light on.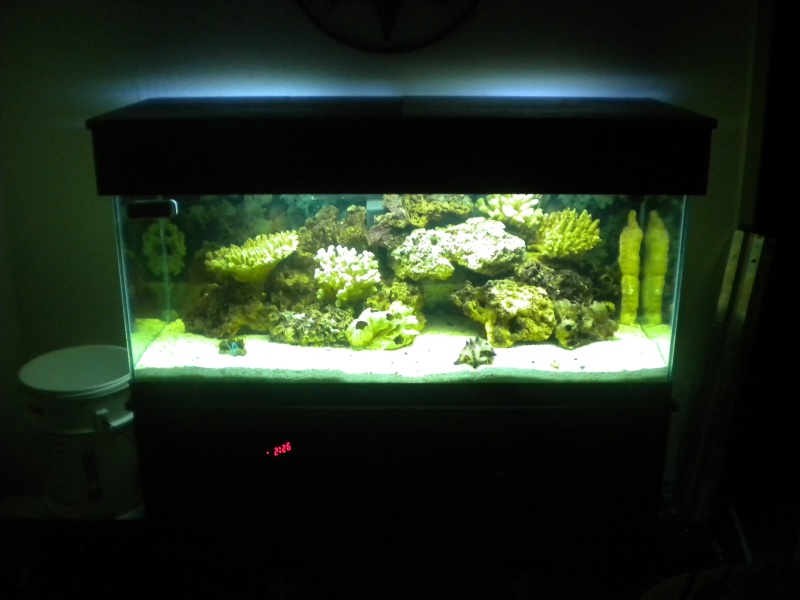 I am looking for a hob fuge with skimmer to hang on the back because my wet/dry will not fit under this cabinet. I have considered building my hob fuge but have not started on it yet, still considering different styles, and ways to build it. Will add more in a few days.